SSK ACCOUNTING



SERVICES, LLC
PAYCHECK PROTECTION PROGRAM (PPP)
This is a preliminary update, further guidance from the SBA is expected. On December 27, 2020, the Consolidated Appropriations Act, 2021, which includes a new phase of the Paycheck Protection Program (PPP), was signed into law. In addition to authorizing additional funds for first-time PPP borrowers, the new law contains a provision that allows eligible borrowers who already have a PPP loan to apply for a second PPP loan.
To qualify for a second PPP loan, small businesses must:
Employ no more than 300 employees
Have already used or intend to use the full amount of the first PPP loan; and
Demonstrate at least a 25% reduction in gross receipts during a quarter of 2020 relative to the same quarter in 2019
For most industries, the amount of the second PPP loan will be calculated similarly to the first PPP loan - 2.5 times the business's average total monthly payroll costs in 2019 (certain lodging and food service providers will be 3.5 times the average total monthly payroll costs), with a maximum of $2 million.
There are no guarantees you will be approved, contact your bank
SSK Accounting Services, LLC


---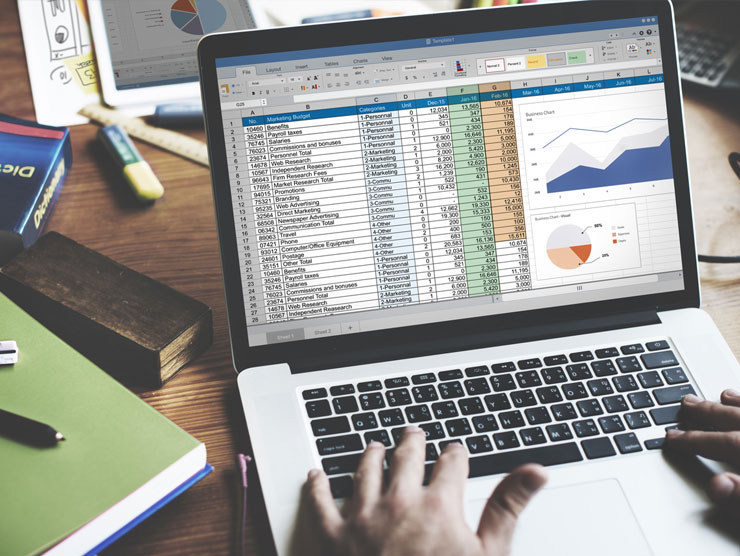 SSK Accounting Services is your number one source for professional service. We surpass the competition, in not only price, but value as well. We provide a full range of services from your traditional bookkeeping and tax needs to forensic analysis.
SSK Accounting Services believes in providing the best possible service. Most meetings will be held at your home or place of business, making it unnecessary to travel with your documents. All phone calls, texts and emails will be returned within 24 hours.
We have over 30 years of knowledge and experience in the field of accounting. In addition, we have over 15 years of experience in the specialties of fraud and litigation support. There is considerable stress involved in litigation and we can help alleviate your fears and confusion. Please take the time to review our services and see the many ways we can help you.
STACY SEIDEN, CPA, CFE, FCPA, CCFC
Owner




ACCOUNTING SERVICES



INDIVIDUALS
PERSONAL BUDGETS: In these economic times it is vital to create and follow a budget
TAXES: Preparation of your Federal, State and Local Income Tax Returns; Preparation of your quarterly estimates; Help in resolving delinquent tax situations
BILL PAYMENT:

We can help you simplify and streamline your bill payment system, i.e. set up recurring payments and online BillPay
SMALL BUSINESS
BOOKKEEPING: I can advise and help train your staff in the use of Quickbooks
TAXES: Preparation of the annual corporate tax return (S-Corp and LLC)

INTERNAL CONTROL: Fraud is a concern of every company, often it is difficult in small companies to provide adequate internal controls. I evaluate your company's system and discuss ways to improve procedures.
BUDGETS, FORECASTS AND PROJECTIONS: Every company needs a business plan, including forecasts and projections. Budgets are a tool to help you evaluate your business' performance. I can prepare these reports and help you use them.
CONSULTING:

Meet with you monthly, quarterly, annually or on an as needed basis, including but not limited to forming a new business; financing options; buy/sell agreement; expansion plan; succession plan; etc.
LITIGATION SUPPORT
DIVORCE
Divorces frequently require the services of a forensic accountant. In the dissolution of a marriage a thorough review to determine the income and assets of the parties is necessary to calculate alimony, child support and equitable distribution. We investigate financial information by examining documents, develop questions and consult in depositions, investigative interviews and conduct lifestyle analyses.
FRAUD
Fraud is on the rise in the current economic climate. If you or your company is the victim of fraud and would like to pursue the perpetrator SSK Accounting Services can help to quantify your financial loss. We will review your company's financial data and discuss with you our findings. A comprehensive report will be provided, which you can submit to the authorities.
OTHER
The area of litigation support is not limited to divorce and fraud. We also provide services including but not limited to damage analysis, shareholder disputes, buy-sell agreements and solvency review

Alimony- is it taxable?

The Tax Cuts and Jobs Act changed the treatment of alimony for federal taxes. In prior years alimony was taxable to the recipient and deductible by the payor. Now unless your divorce agreement was dated before December 31, 2018 alimony is not taxable to the recipient and not deductible by the payor. Regarding the taxation of alimony on the state level, it varies depending on which state the recipient resides. It important to consult with your tax accountant.
Child Support is not taxable income
The calculation of taxable income can become confusing if you are receiving child support and alimony. Often child support and alimony are paid in one payment; therefore it is important an accurate allocation be made in order to pay the correct amount of taxes. This can become particularly confusing if the individual responsible for paying the child support and alimony gets behind in their payments because all payments are applied to child support first. Please consult with your tax accountant.
New deduction on Qualified Business Income
The Tax Cuts and Jobs Act created a new 20% deduction of qualifying business income. There are complicated rules for eligibility and a complex calculation of the deduction. Do not assume you are entitled to the 20% deduction, consult your tax professional.

Income is more than a W-2
Income available for support is one of the key financial items in a divorce. This number is the basis for child support and alimony. Due to the complexity of this calculation a forensic accountant is often retained. The spouse receiving support will want to make sure all elements of income have been captured.
Business Owners-what is their income
Some business owners don't take their salary in the form of W-2 income. They may make draws periodically throughout the year. They may pay for personal expenses, i.e. cell phones, cars, meals using company funds. It is the job of the forensic accountant to review these expenses and determine if they are business or personal.
Where's the money?
Additional bank accounts may be set up to hide funds. There are various ways these accounts may be titled. The important thing to determine is where the money came from to fund these accounts. Was the money removed from a joint account? Was the money from the sale of a marital asset? Forensic accountants are trained to trace the path these funds take.
Protect yourself-Retain your team of advisors
Divorce is an emotional and life changing event. Most individuals going through divorce are not at their best mentally. Do not make decisions about your financial future without the best information. Let those who are trained help you make informed and educated decisions. You think you feel betrayed now, imagine how you'll feel if after you are divorced you are barely making ends meet and your ex is taking a vacation every couple months because you lacked necessary income information.
For more information on our services and what we can do for you, feel free to contact:
Stacy Seiden, CPA, CFE, FCPA, CCFC
SSK Accounting Services, LLC
215-622-8955
Fax 877-580-2093
PO Box 122
Spring House, PA 19477
or submit a request for information on services below.